District Assessment Dates
Jamie Hohn
Wednesday, August 29, 2018
Assessment Dates for Lead-Deadwood School District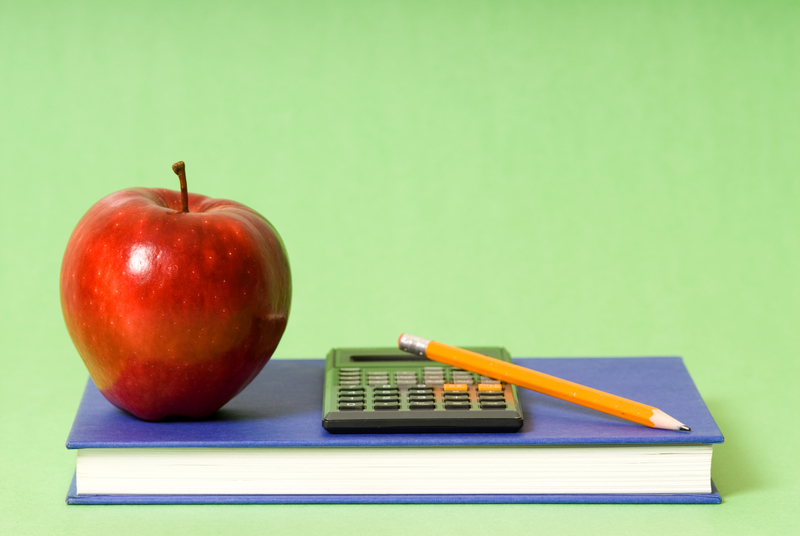 Below you will find information on state and district required assessments. Detailed testing times and dates will be posted prior to opening of test window.
For more information, please visit the Department of Education website and search assessments. www.doe.sd.gov
ACCESS- January 28- February 28, 2019
ACCESS for ELLs 2.0® stands for Assessing Comprehension and Communication in English State-to-State for English Language Learners. This large-scale test addresses the academic English language proficiency (ELP) standards at the core of the WIDA Consortium's approach to instructing and evaluating the progress of English learners. ACCESS for ELLs is taken annually by identified English learners to measure their English proficiency. The South Dakota Department of Education requires ELs in Grades 1-12 be administered the online version except in cases where online testing is not allowed.
DIBELS (Grades K-6) Fall, Winter, Spring Benchmarking
DIBELS is an assessment used to measure the acquisition of early literacy skills. DIBELS stands for Dynamic Indicators of Basic Early Literacy Skills and is comprised of six measures that function as indicators of the essential skills that every child must master to become a proficient reader. The DIBELS® measures are brief (most take one minute to administer) and are used to regularly monitor the development of early literacy and early reading skills. DIBELS was designed for use in identifying children experiencing difficulty in the acquisition of basic early literacy skills, in order to provide support early and prevent the occurrence of later reading difficulties.
CARI (Grades 7-8) Fall, Winter, Spring Benchmarking
The authors of DIBELS® at Dynamic Measurement Group are pleased to announce the continued research release of CARI™: DIBELS grades 7-9 to research partners for the 2018-2019 school year. CARI stands for Content Area Reading Indicators and is a formative assessment for students in grades 7 to 9. The CARI is directly aligned with the Common Core Standards in Language Arts, Science, and Social Studies.
The CARI Research Release for 2018-2019 will include preliminary benchmarks for all three measures: Maze, Silent Reading (SR), and Oral Reading (OR). Each CARI measure includes a triad of three reading passages (one science passage, one social studies passage, and one prose passage). Progress monitoring materials are available for all measures.
NAEP- March 5, 2019 (Grade 4)
The National Assessment of Educational Progress (NAEP) is the only assessment that measures what U.S. students know and can do in various subjects across the nation, states, and in some urban districts. Also known as The Nation's Report Card, NAEP has provided important information about how students are performing academically since 1969.
NAEP is given to a representative sample of students across the country. Results are reported for groups of students with similar characteristics (e.g., gender, race and ethnicity, school location), not individual students. National results are available for all subjects assessed by NAEP. State and selected urban district results are available for mathematics, reading, and (in some assessment years) science and writing.
Sat 10 - March 25- April 19, 2019 (Home School Grades 4,8,11)
The SAT-10 or Stanford Achievement Test, 10th Edition is a nationally recognized exam. The testing is used to provide achievement scores for students, teachers, and parents to better understand how well students perform in Language Arts, Reading, Math, Science and Social Sciences.
SDSA- April 1-May 3, 2019
The South Dakota Science tests measures students' mastery of the South Dakota State Academic Standards in Science. This test will cover the grade spans of 3-5, 6-8, and 11. Questions will come equally as possible from life, physical, and earth sciences at all 3 tested levels. This assessment will be completely online.
Smarter Balanced Assessment- March 6- May 3, 2019
South Dakota is part of the SMARTER Balanced Assessment Consortium, or SBAC. The SBAC is a consortium of states that have been working collaboratively to develop a student assessment system aligned to the Common Core State Standards in English language arts and math.
The SBAC focus is on assessing students annually in grades 3-8 and 11. The system includes both summative and interim assessments and will use computer adaptive testing technologies to the greatest extent possible to provide meaningful feedback and actionable data that teachers and other educators can use to help students succeed.