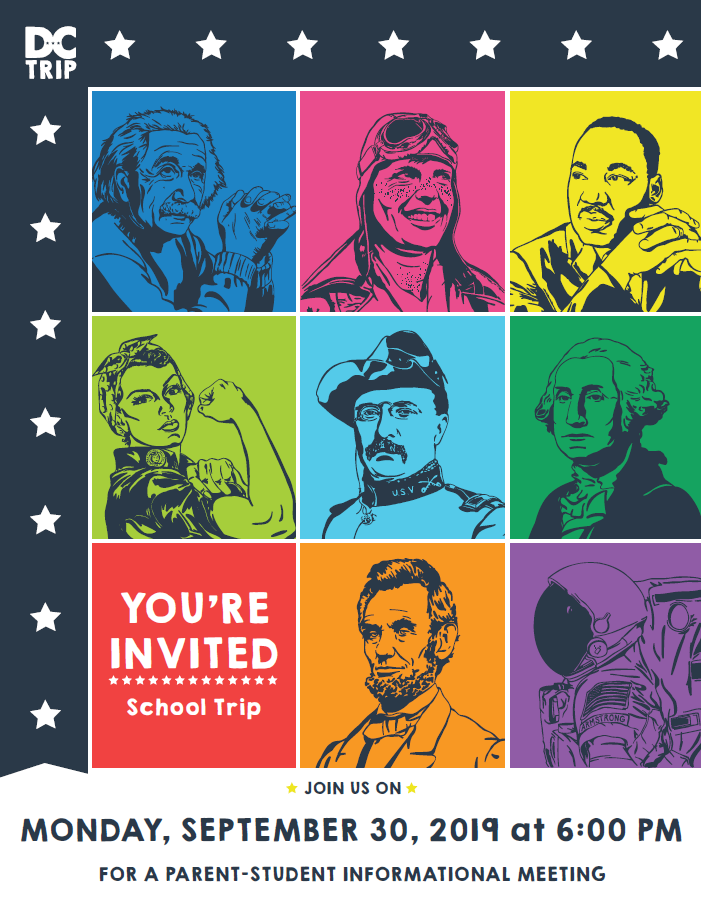 MS Trip to DC Informational Meeting
Jamie Hohn
Tuesday, September 24, 2019
Dear Parents,

We are very excited to announce that we will be leading a select group of MS students and parents on an educational tour to Washington, D.C. and Mount Vernon during Spring Break 2021.

Together, we will embark on a journey taking us outside the classroom walls, where learning comes alive and lifelong memories are created.

There will be a short parent informational meeting to discuss this educational adventure on: Monday, September 30th - 6:00 P.M. at Lead-Deadwood MS. We have made this journey affordable for all families. Enrolling in advance not only guarantees a reserved spot on the trip, but also makes each traveler eligible for an Early Bird Scholarship of $300. This ensures reasonable monthly installments of only $130 for families who take advantage of the scholarship opportunity. Enroll before or on September 30th & save $300!

Tour logistics and awesome-ness will be handled by World Classrooms, an educational travel program. They will do everything possible to make sure we have a safe, well-organized, and fun experience. Please feel free to contact them with trip enrollment questions at 800.275.3980 or email either of us at: wendy.schamber@k12.sd.us or samantha.grant@k12.sd.us.

Can't make the meeting? Give World Classrooms a call prior to September 30th and they'll enroll you right over the phone. We sincerely hope you will take advantage of this special opportunity to invest in your student's future, and that you will consider joining us on this adventure as well! Don't miss out, Wendy Schamber & Samantha Grant, Math/Social Studies

Click here for more information and enrollment form, click: https://5il.co/af22