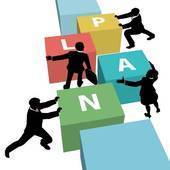 District Restart School Plan
Jamie Hohn
Friday, July 10, 2020
I hope you are all doing well.
As you are well aware, as of right now, it is difficult to know what the situation will be in our school district on our scheduled return to school on September 2. Because of the uncertainty, we are planning for a variety of scenarios. The three scenarios we are planning for are a return to school as normal as possible with modifications; a return to remote learning, in which no students attend school for a particular amount of time; or a blend of face to face and remote learning, in which some students do face-to-face and others do remote learning, depending on individual and community circumstances.
I am confident that whichever model we use at any given time, our district and staff will give it our best effort in educating our students and serving our community. I know it will be challenging and difficult, but we will overcome this crisis and move forward.
I will be presenting a district restart school plan to the School Board on Tuesday, July 14. The plan I will be presenting on Tuesday is not a final plan and it will be changed based on School Board, staff, and community input. I am going to present it to the Board first, and then after that meeting, I will be sending it out to staff and families for review and input.
We will have subsequent school board meetings on August 4th and August 18th to further discuss our plans, knowing full well that we may not know for certain which scenario will be implemented until the August 18th board meeting. I also plan on holding some type of forum for public input. Those details have not been set yet.
I know this is an anxious time for all, but please be patient as we move forward. As always, please let me know if you have questions or comments. You are also very welcome to address your comments to district and building administrators, as well as individual school board members.
Thank you and have a great day.
Dr. Leikvold
Image Credit: clipart-library.com